Our impressive, constantly changing animal list features some extremely exotic animals.
2
Detail
Detail
Thumbnail,List
1
8
Search here....
/animal-list/
Filter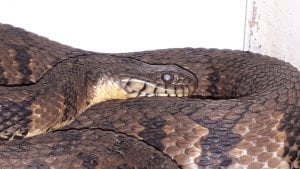 Banded Water Snake WC (Nerodia fasciata)
A very under rated Species of snake. Can be converted onto rodents occasionally, but a good diet of freshwater fish is fine. Fantastic snakes to keep in a palludarium with dry basking areas and over hanging logs.