Our impressive, constantly changing animal list features some extremely exotic animals.
2
Detail
Detail
Thumbnail,List
1
8
Search here....
/animal-list/
Filter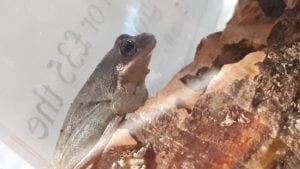 Squirrel Tree Frog WC (Hyla squirrela)
Stunning small North American Species of tree frog.  Vary in colour and look fantastic in a tall planted terraria. They have a very cute call as well! £13.99 each or £35 for the group of three.