Leipzig Zoo is a zoo full of history, first opening in 1878. It has been owned by the city since 1920, and has seen many changes as the Second World War broke out and the subsequent forming / passing of Eastern Germany. It has a fantastic mix of old and new and is similar in that respect to London Zoo.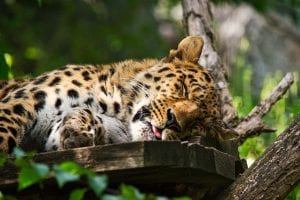 The older parts include the aquarium and reptile house (pre-themed areas were all taxa are displayed). On this visit the aquarium was closed for renovation – but the reptile house was open and is still a charming place to see reptiles. I have visited Leipzig Zoo previously, and the aquarium was open, it's a similarly charming old version of displaying animals – but my favourite part was the old ceramic tiles depicting various animals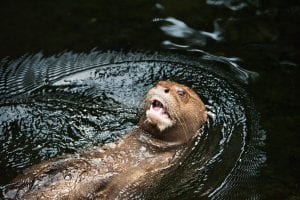 and their scientific names – some now no longer used, quite fascinating. I do hope these are left in place after the renovations.
The new areas include Pongoland and Gondwanaland, and are the pinnacle of modern zoo display – wide expanses with an emphasis on fantastic education. Pongoland is for the great apes; Orangutan, Chimpanzee, Bonobo and Gorilla and I'm pleased to say love had been in the air with several resultant offspring. Gondwanaland is the worlds second largest glass rainforest hall (over four acres) with a wonderful mix of botanical exhibits along with an awe inspiring mix of animals spanning three continents – over 500 species of plants and animals.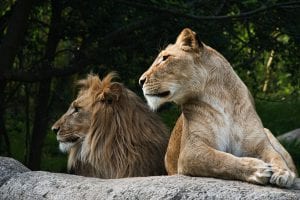 For me, and many others, this was the place where I met a Pangolin and became more aware of their plight. The only group in any European zoo of the Chinese Pangolin is safely kept at Leipzig Zoo – away from the terrible harvesting in the wild. This species is endangered due to over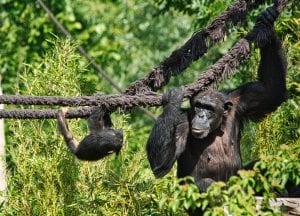 collecting for their scales which are believed to have medicinal properties. The future of all Pangolin species is unsure, and it is critical we not only stop the collection from the wild, but also understand the species better – before its too late.
Leipzig Zoo is one of my favourite European zoos, and I would recommend a visit – even though its quite some distance away from the UK.